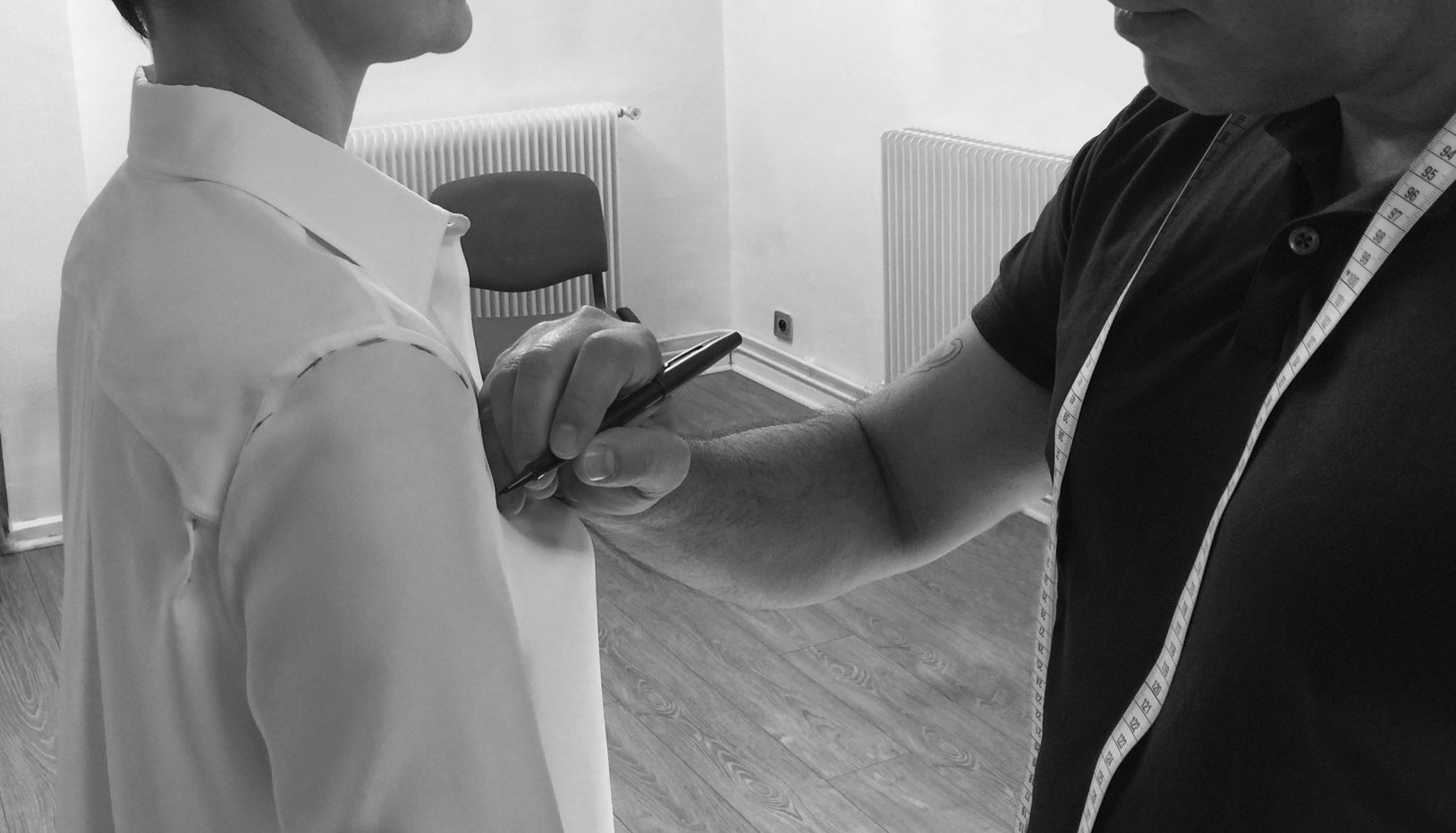 SECTION:text:
Our garments are produced in four ateliers in the heart of Paris and three of the highest quality specialized factories in France outside of Paris - one of which is employee owned.
SECTION:2Pictures:
//
//
The same is true for the quality of fine gage knitting, which we do in three ateliers in Italy.
SECTION:diapo3:
//
SECTION:text:
We use highly experienced pattern makers for our wovens, and master craftsmen and designers for our knits, alongside the highest quality fabrics, yarns, artisans and ateliers.